We make it our goal to buy, make, and sell local and  U.S. products whenever possible. It's important to us that we reinforce what made this country great: the spirit of innovation, work ethic and quality workmanship.  We also believe in supporting our local community by buying from local vendors whenever possible and giving back to the community that has helped build our company.  We are big supporters of local emergency response and have many employees who are both active and retired volunteer firefighters and emergency medical technicians.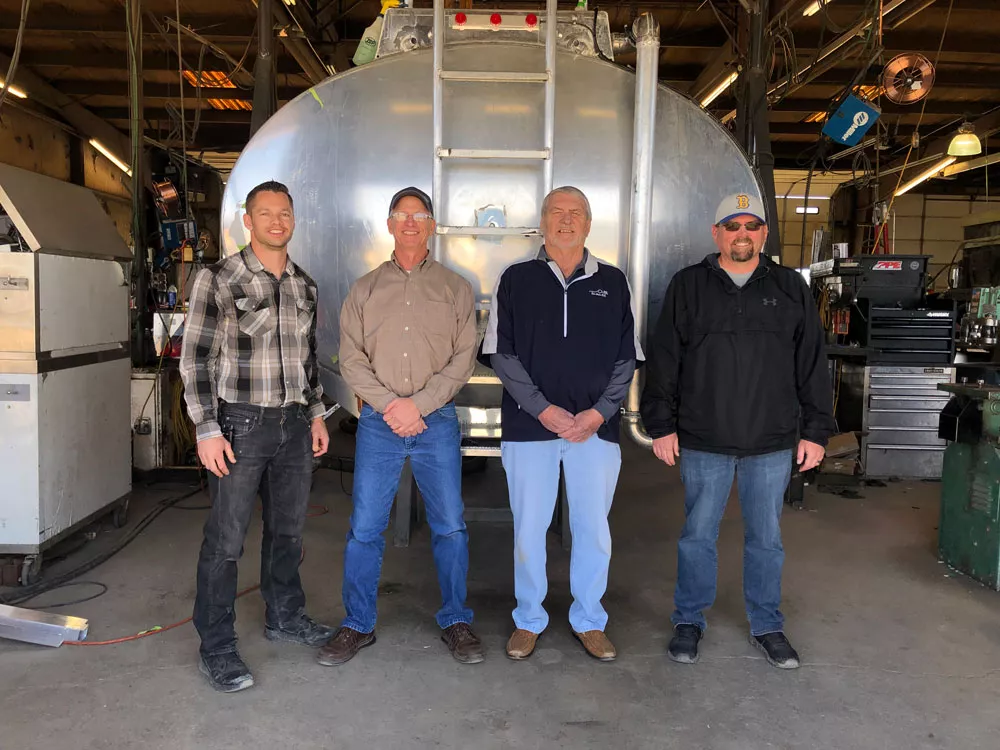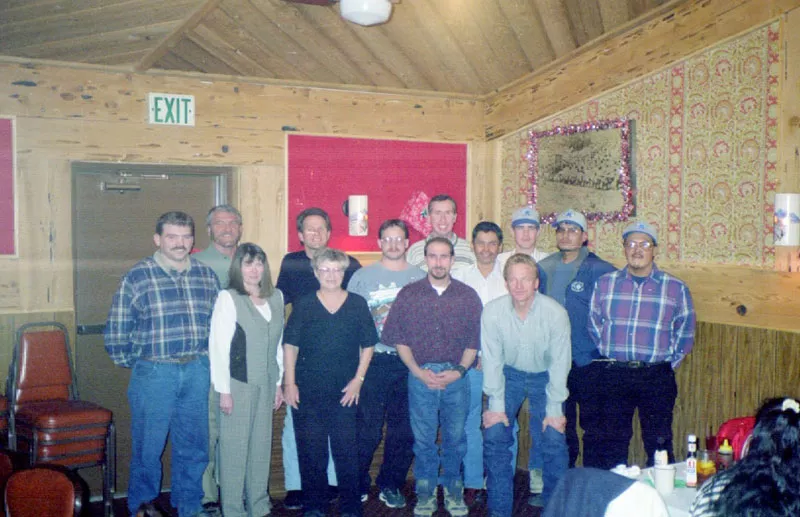 Largo Tank & Equipment, Inc. was established in 1995 when Michael Barker and David Wagoner purchased the Farmington location of VIM Trailer, Inc.  Both Mike and Dave had been employed by VIM Trailer; Mike began as a salesman in 1976 and prior to moving to the Four Corners, was the President of VIM in Wichita, KS. Dave started working as a shop hand in 1979 for Kersten Trailers, which VIM bought in 1981.  Dave took over as the General Manager of the Farmington location in 1983 and continued in that position through 1995.
Largo had a rough start –  less than six months after purchasing the business, Dave was burned fighting a Crude Tank fire for the Bloomfield Fire Department.  His volunteer spirit landed him in the hospital for weeks, but the strength of the partnership and Mike's experience helped the company survive.  Within a few short years, the company grew from 4 employees to over 40, and we take great pride in the fact many of our employees have been with us for ten, twenty and even thirty years.   Mike retired in 2019, and we wish him a very happy retirement. Both Mike and Dave's sons work for Largo Tank, Heath and Adam, and the company's future is brighter than ever!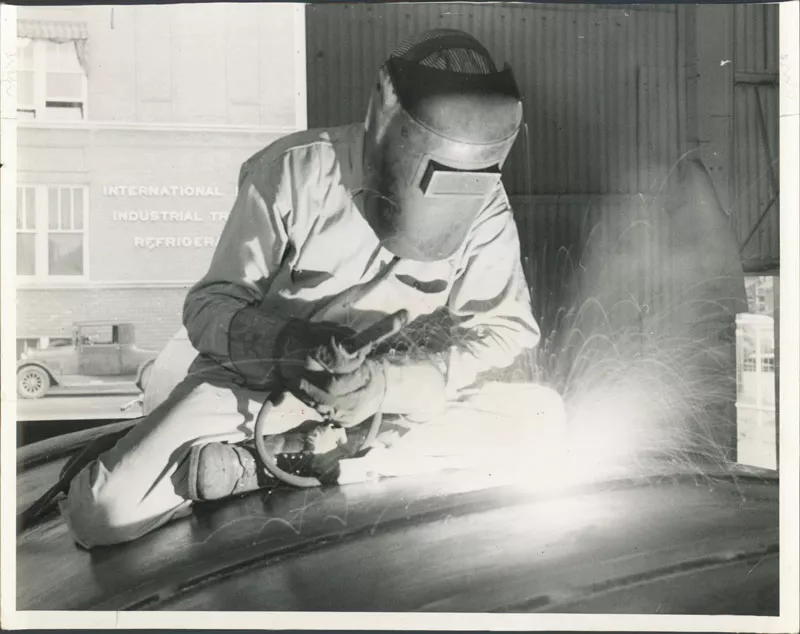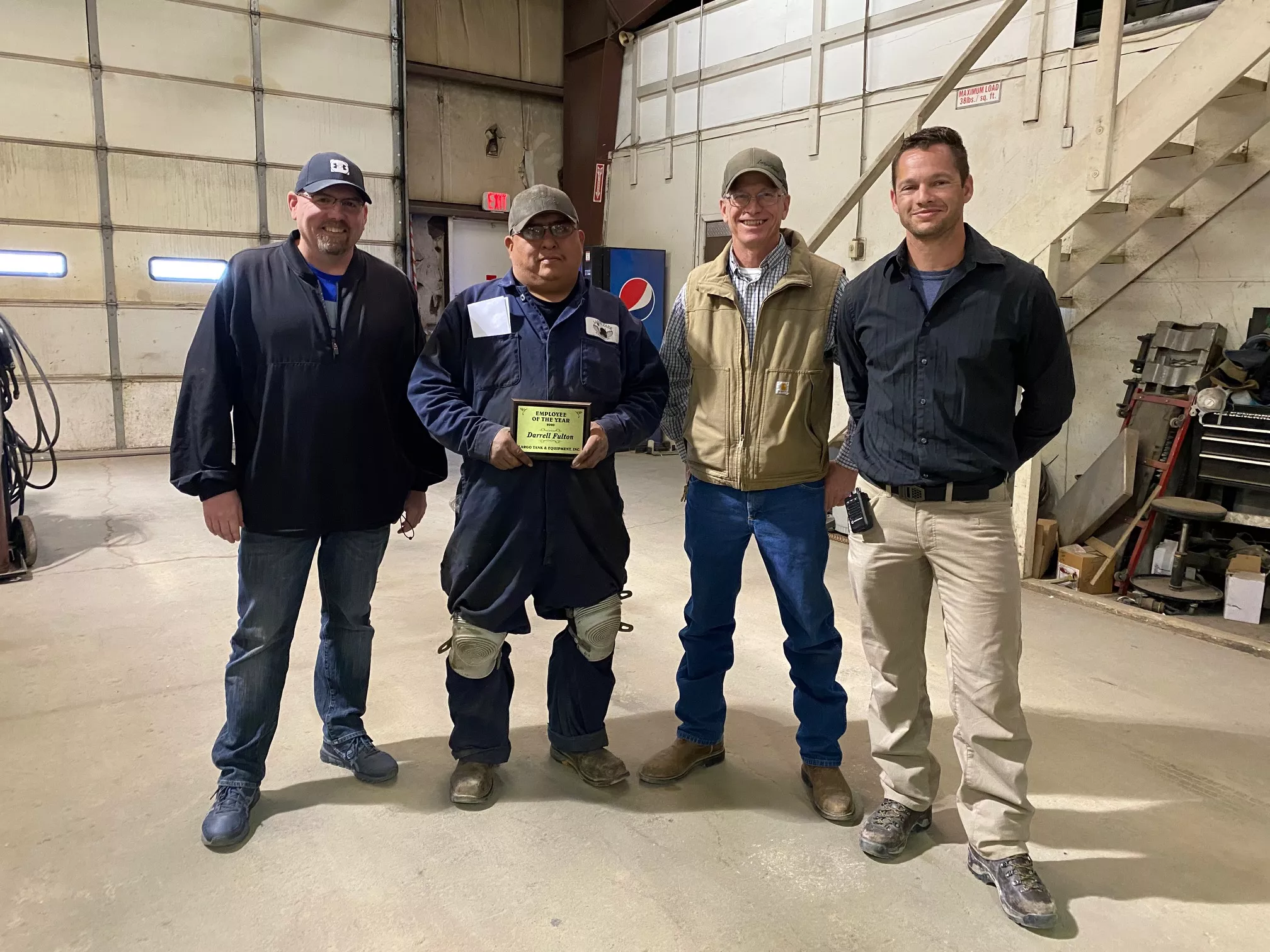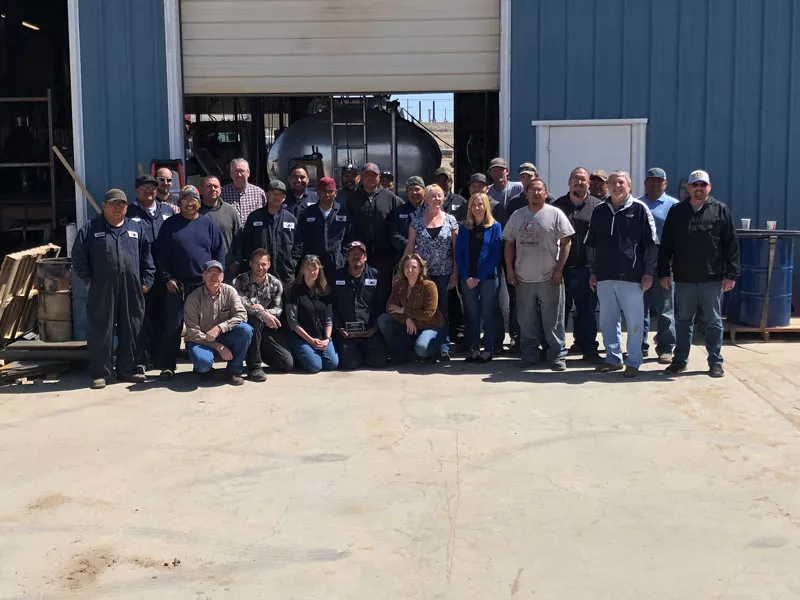 The company is now owned by Dave, Heath and Adam.  Dave spent over 37 years with Bloomfield Fire and is still active in community affairs.  He is a Den leader for Cub Pack 324 and loves to flyfish, backpack, and spend time in the great outdoors.  Heath spent many years playing and coaching baseball, helping his boys and countless others go to college on scholarships and guiding them into being productive members of society.  He has remained very active in youth sports, and Largo sponsors multiple local teams.  Adam is a volunteer firefighter with SJCFR and loves to mountain bike, run Spartan Races and other endurance sports, and he also coaches his kids' teams in various sports.
We have a top-notch management team! Kevin Graham has been with us for over 37 years, and he knows the tank business inside and out. He is very active in his church, an avid outdoorsman and skier, and he is one of the most loyal guys you've ever met.  Karen Lamprecht has been with our company for 15 years and runs our parts department.  She is our mom here at Largo, and she helps and cares for our employees in so many areas outside of work.  Melinda Mordecki runs the office and has been with us for 12 years.  She is passionate about travel, and she has been to many amazing places throughout the world and US. She's always planning her next adventure!
We are also excited to bring on Dave's son-in-law, Marine Corps Gunnery Sergeant (retired) Tyrell Davis.  Ty ran the CH-53 helicopter maintenance program in Miramar, CA, and he will be running shop operations for us.  Ty brings an amazing wealth of information from his experience in the military, and he is already getting involved in Cub Scouts and hunting and all the other things an active Marine misses out on.
We have some pretty amazing shop employees.  Jennison Benally and Julius John have both been with us for 25 plus years, and they have won multiple Employee of the Year awards. Larry Barber and Rondo Pablo have as well, and they continue to push excellence within our shop.  They serve as coaches, mentors, and leaders within our company.  Ron Reisner and Tyrone Harrison are absolutely brilliant at finding and fixing problems with equipment.  We have so many talented people it would be a challenge to list them all. Our success hinges on the incredible people that come here every day, ready to build top-notch equipment.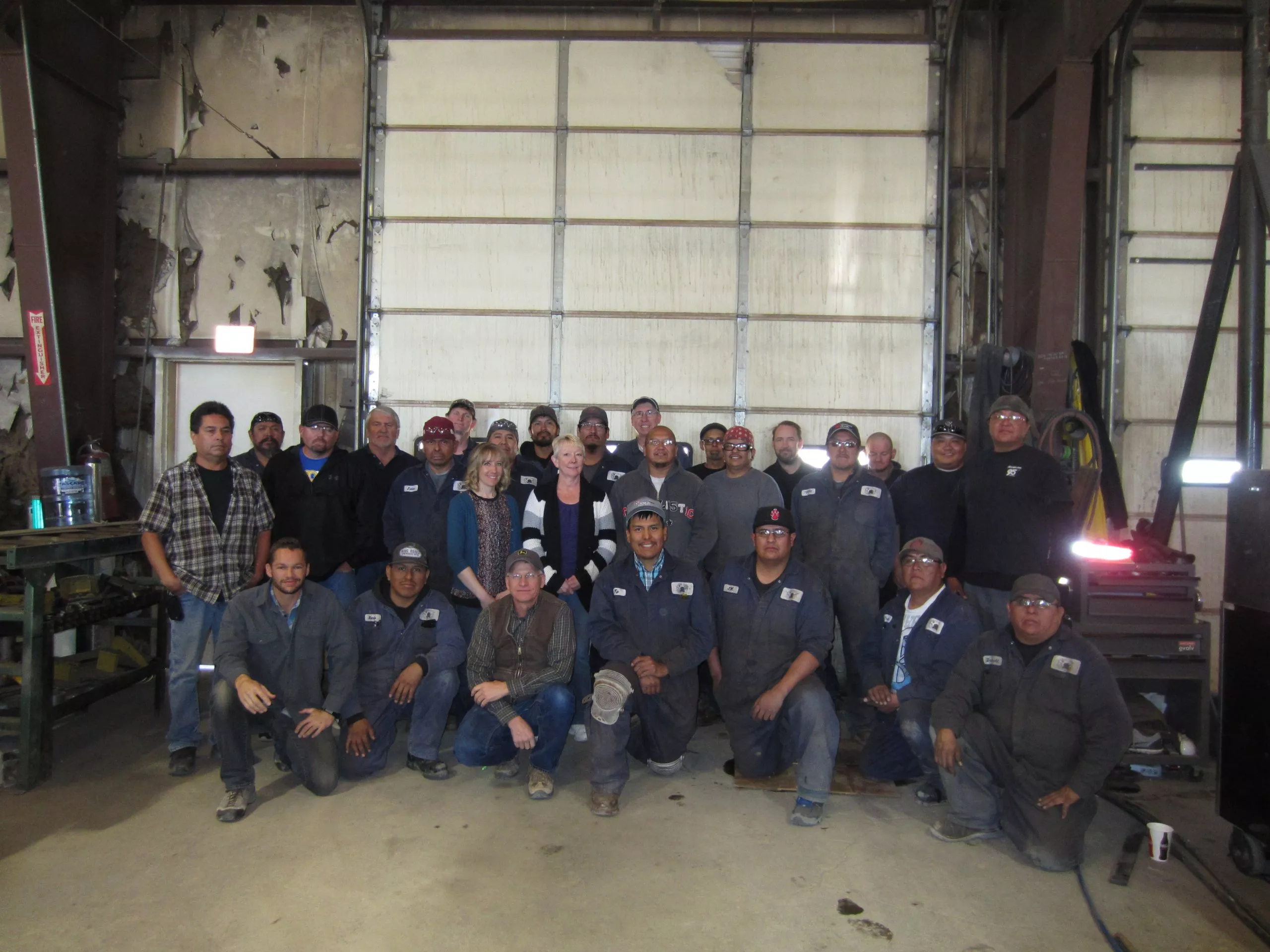 Our company's lineage can be traced back to the 1930s.
Our company's lineage can be traced back to the 1930s.  Moser Tank started as a one-man operation, and tank heads were hammered by hand in a sand pit.  This manufacturing method also served as the company wellness program….  The company eventually adopted Vernon Moser's Initials', V.I.M., which became the official name when VIM purchased the shop from Moser in the late 1960s.  VIM grew rapidly in the Wichita area and expanded into Farmington with the purchase of the Kersten Trailer Sales' facility.  Kersten itself is still in operation in Denver.  VIM Farmington became Largo Tank & Equipment, Inc. when Mike and Dave purchased the Farmington location in 1995.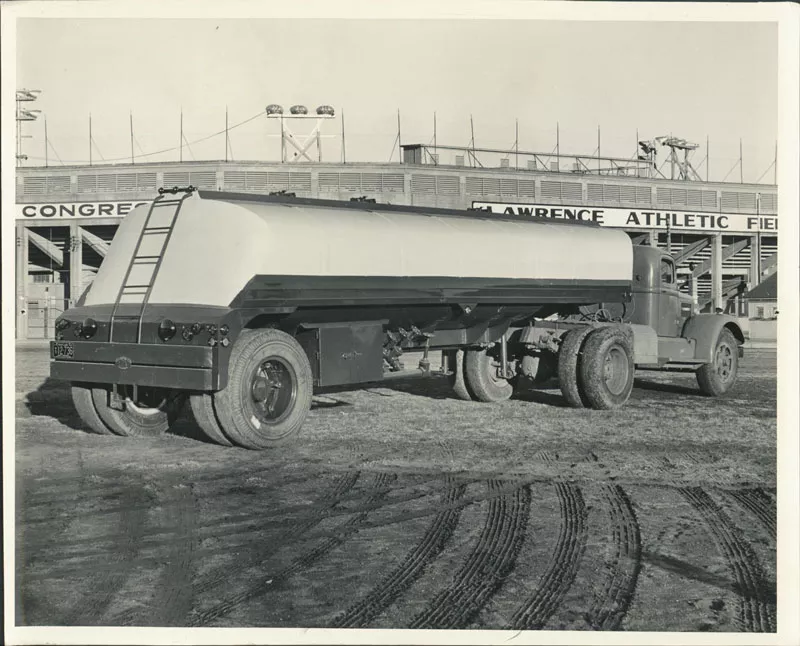 We are looking for reliable workers and will provide training for the right individual(s). All positions require the ability to read drawings and follow instructions. Tools are required. Starting wage is based on ability and experience but will be no less than $14.00/hour.  Drug testing is required for all DOT positions at time of hiring.  Benefits include health insurance, paid vacations and holidays, and a retirement plan after the probation period is completed.
To apply for job opportunities, please submit your resume via email or drop it by in person. You may also download an employment application.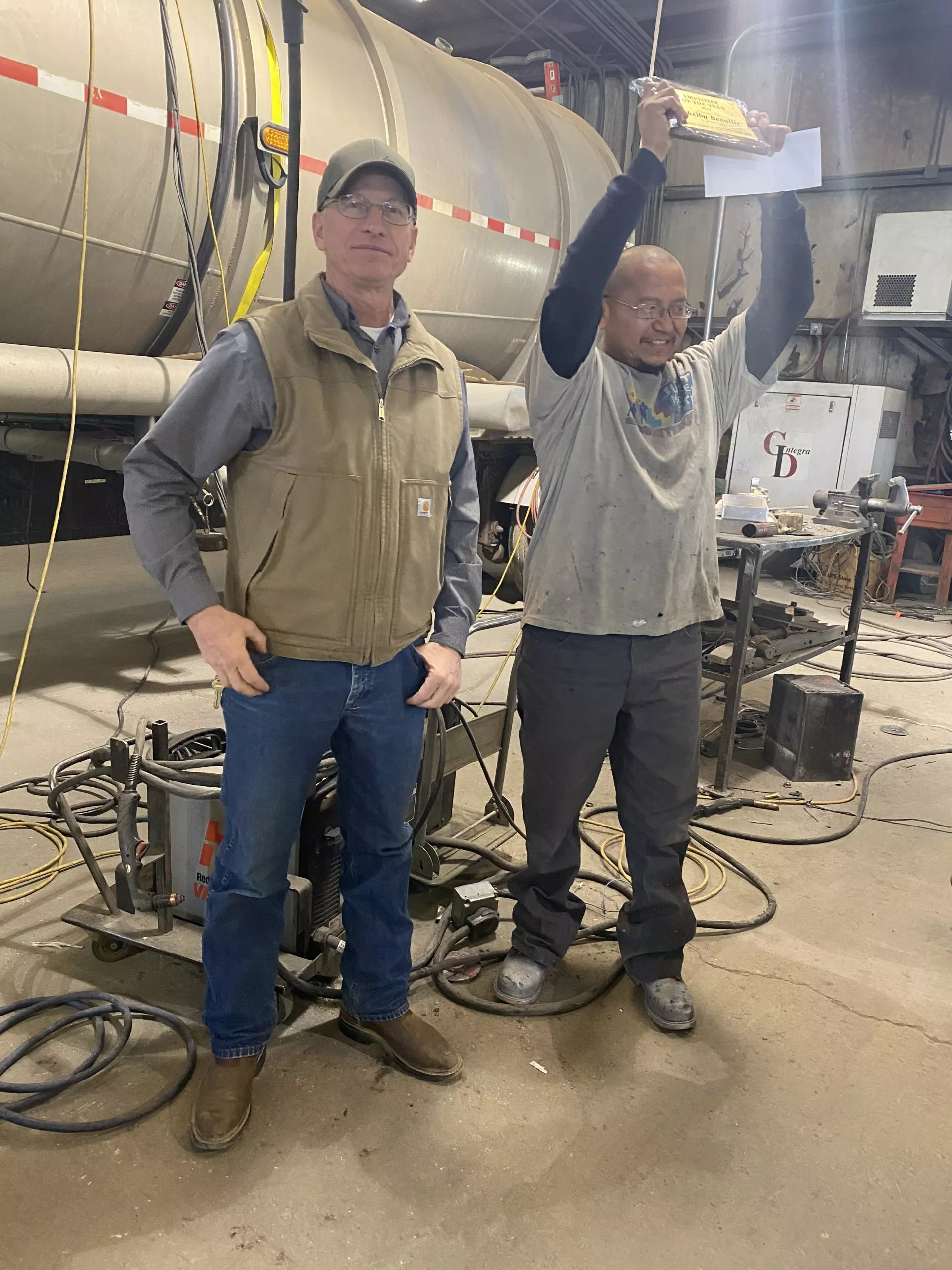 Current Job Opportunities
We typically hire for three key positions
Fabrication welder in our truck body manufacturing division
Truck equipment installer in our truck body division
Welder/mechanic for our tank division and tank service department
Applying in person is encouraged. No phone calls, please.
Employment Application Download
The facility includes approximately 12,000 sq. ft. of shop space in three buildings with nine large truck/trailer bays.  Outside, we have a 70 ft. steam rack and oil separators for cleaning tanks, as well as hydrostatic testing equipment for pressure testing vessels up to 12,000 gallons.
The shop is equipped with metal fabrication equipment including a 175 ton 12' CNC press brake, a 12 ft.1/4" shear, a modern 40' truck paint booth, and a 50 ton ironworker. We make sure our guys have the best plasma cutters, and MIG, TIG, and stick welding machines. The shop is also outfitted with two overhead hoists as well as two fork lifts, two mobile cranes and a tractor for moving semi and full trailers.  
Largo's focus is welding and mechanical service work on all types of semi-trailers, tankers, and truck-mounted equipment. Our welding capabilities include aluminum, steel and stainless steel.  The company holds an ASME U-stamp for pressure vessel manufacturing and an R-stamp for pressure vessel repairs.  We are registered with the DOT to perform inspections and repairs on nearly all types of hazardous materials cargo tanks.  We have mechanics certified in air brake repair, and we can perform DOT inspections on trucks and trailers.
Our truck equipment division has certified crane inspectors, hydraulic repair specialists, and several who have been through extensive NTEA training on truck equipment.
The equipment we build has traveled from Wolf Creek Pass to underground coal mines to the brutal high desert oilfield of Northern New Mexico and has put fires out in remote areas all over the country.  We maintain our reputation by over-engineering and building the hell out of the products that roll out of our shop.   If you're lucky enough to own and operate one of our Tanks, Flatbeds, Oilfield Service Bodies or other mobile works of engineering art, know that it was designed to take a beating. Whether it is 3 feet of snow, mud as deep as the chassis, or washboards bad enough to force a trip to the dentist, we thought of you when we built your product.  
We recently refurbished 5 of our Western Pride Flatbeds for a loyal customer and remounted them on new trucks.  The impressive part? This was the fifth time they've been remounted on a new truck over the last 15 years.  After sandblasting, painting and straightening a few minor areas, they look as good as new.  These beds have each seen more than 700,000 miles without any significant structural wear.
Our Vacuum Tanks have accumulated well over 100 million miles over the past 25 years without any major issues.  Do we eventually see problems with our equipment?  Of course – there is no amount of over-engineering that can make a product indestructible. We stand behind our equipment and will work with you to improve it and repair it if necessary. See our warranty page for more information on that front.  
We began our journey as a cargo tank repair facility and have branched out over the years to manufacturing many different types of rolling equipment.  We spend our time and energy building equipment that makes our customers' jobs easier. We believe in function over form, but when equipment is built right and serves it purpose well, its utilitarian nature certainly grows on you. 
Associations & MEmberships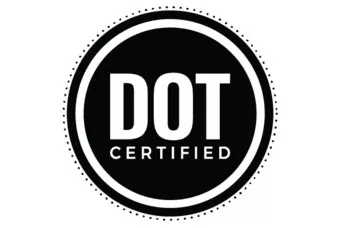 D.O.T. Certified for Cargo Tank Testing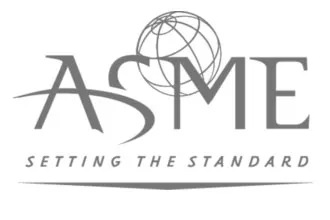 ASME and National Board Certified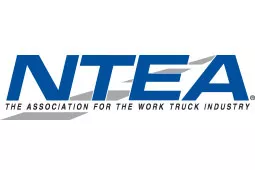 Member of National Truck Equipment Association (NTEA)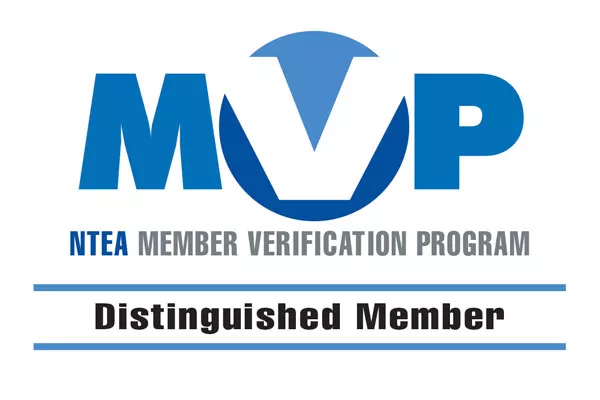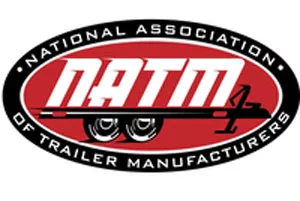 National Association of Trailer Manufacturers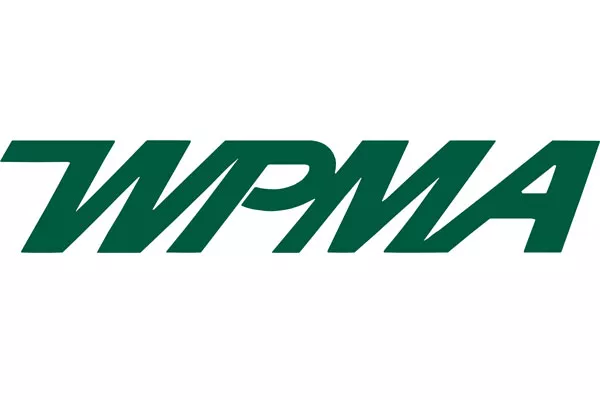 Western Petroleum Manufacturers Association (WPMA)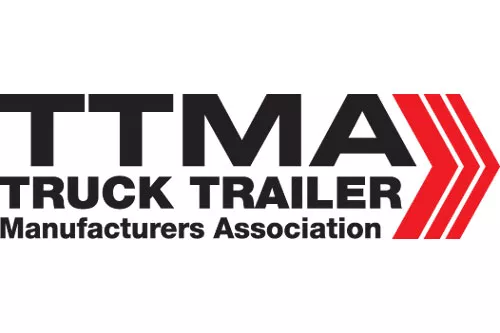 Truck Trailers Manufacturers Association (TTMA)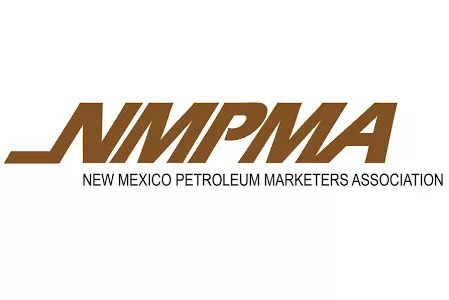 New Mexico Petroleum Marketers Association (NMPMA)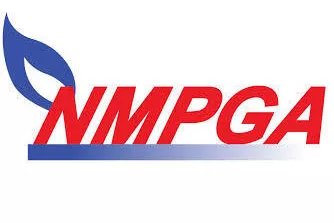 New Mexico Propane Gas Association (NMPGA)
Our Simple Promise to You:
In the brutal oilfield environment that we live and work in, we found out early on that no matter how well we build or engineer something, things can go wrong.  Between the washboards of Rosa Road, wildfires in the Santa Fe National Forest or the tunnels in the underground coal mine, our customers tend to push our products to the limit, which is exactly what they are designed for.  We also know that, despite our best efforts, we can make mistakes when it comes to building, engineering and servicing your equipment.
So the big question is, how do we handle problems that happened because of something we did wrong?  The simple answer is, we stand behind what we build. If we make a mistake, we will fix or replace any defective products as quickly as possible. No fine print or hidden rules and no receipts needed for returns or service.
Naturally, we cannot cover things like paint chips, light bulbs, abuse, wrecks, and wear and tear.
If the product you bought from Largo Tank does not meet your expectations, we want to know so we can  make it better. All our products are a "Work in Progress". We are continually changing and improving them. Mostly, product improvements come from our customers' suggestions!
We want you to buy from us again, recommend us to others, even brag about us, and show you that Largo Tank's products are built Oilfield Tough!
If you don't think we're performing up to your standards, let us know!
Thank you for buying and/or considering our products.