You want tough? We've got you covered.
Our truck equipment business was born in the oilfield, and we know what it takes to make things that stand the test of time.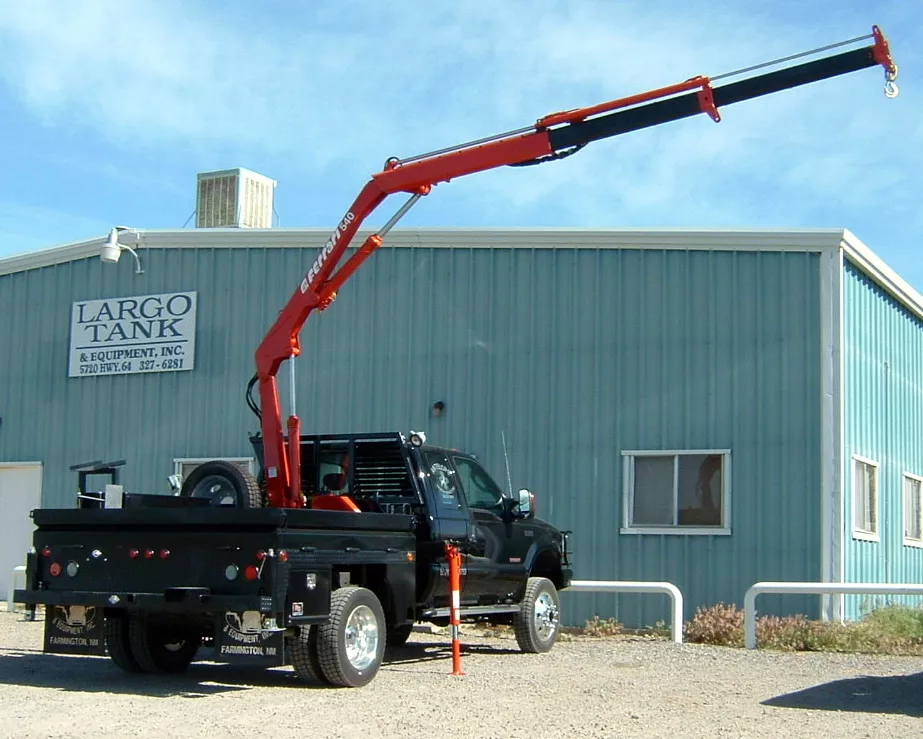 Our proven mounting systems increase the longevity of the truck and the body, allowing each frame to flex independently in off road situations.  We are ever mindful of mud; creating plenty of wheel clearance, blocking fuel fillers and wiring harnesses, and incorporating chain racks. 
Many of our beds come back for remounts after a truck is mile-d out (achieving 120k miles plus in conditions that will break a Jeep).  We currently have equipment going onto its 5th truck with only minor repairs and paint needed.  
Our product selection is diverse and based on all of the job categories the field requires. Chemical treater trucks, roustabout beds, crane beds, pumper and service tech headache racks and flatbeds, and any other need you might have.