Largo Tank's Custom Utility Bodies
Our purpose built utility body, made to order: The Maverick
The Maverick is in a class of its own; far tougher than any available service body on the market, and still light enough to allow for plenty of tool capacity.
The design concept started with the need for a custom body, giving us a half flatbed, half utility body.  The rear workdeck section allowed for engines and equipment to be transported, while still providing for tool storage.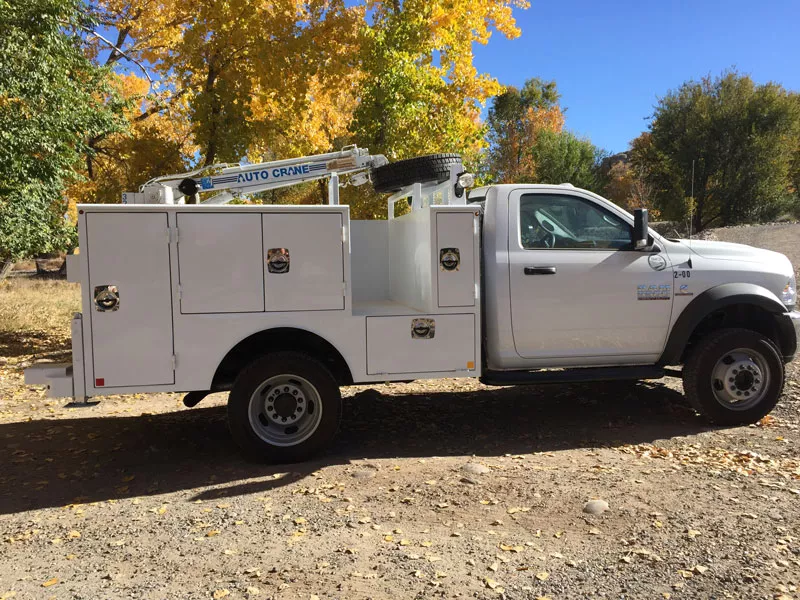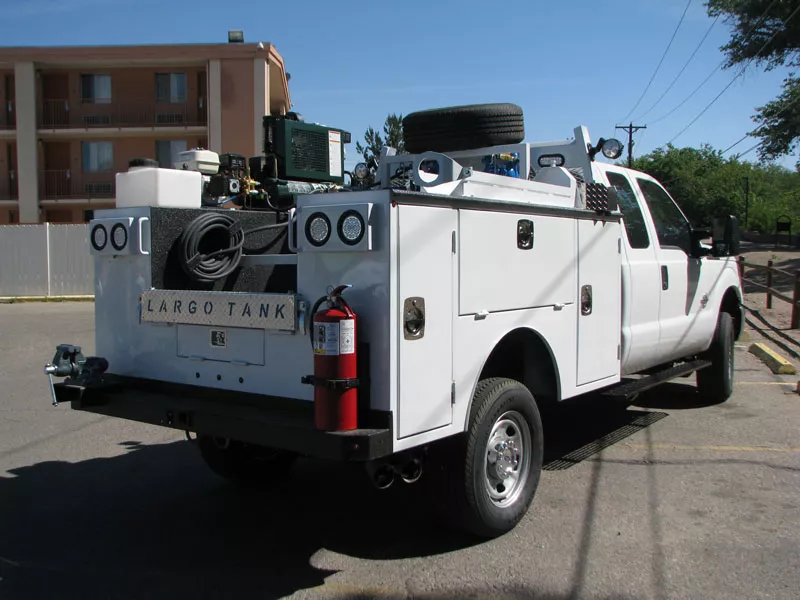 Over the years we have created dozens of variants, and all had one goal in mind.  Each Maverick needed to be tough enough to handle the vibrations of washboard roads, deal with off road body flex, and not crack the truck frame or the body.  Nearly every utility body on the market cracks when subjected to these forces, and the opposite end of the spectrum was the old Seyller bodies that would crack the truck frame (but lasted forever).
The Maverick found the happy medium with a 12 ga body, HD greasable hinges, sealed harnesses, no mud pockets and articulating body mounts. We use top shelf US made components, and modern paint systems that reduce corrosion.  Our bodies are built to survive 3 or more remounts – you'll be looking at this thing for a long time.
If you don't see a bed on this page that matches your requirements, give us a call and we'd be happy to design your perfect utility body.