What sets our beds apart? First – they are made right here from raw materials to finished product.  By controlling every aspect of the manufacturing, painting and install process, we guarantee the bed will be built right.  But our secret weapon – and the reason Largo beds will outlast 3,4 or even 5 trucks, is the welding itself.  Every bed and every structural component is welded by an ASME code certified welder.  No bargain basement welding around here, which is so prevalent on the cheaper flatbeds flooding the market.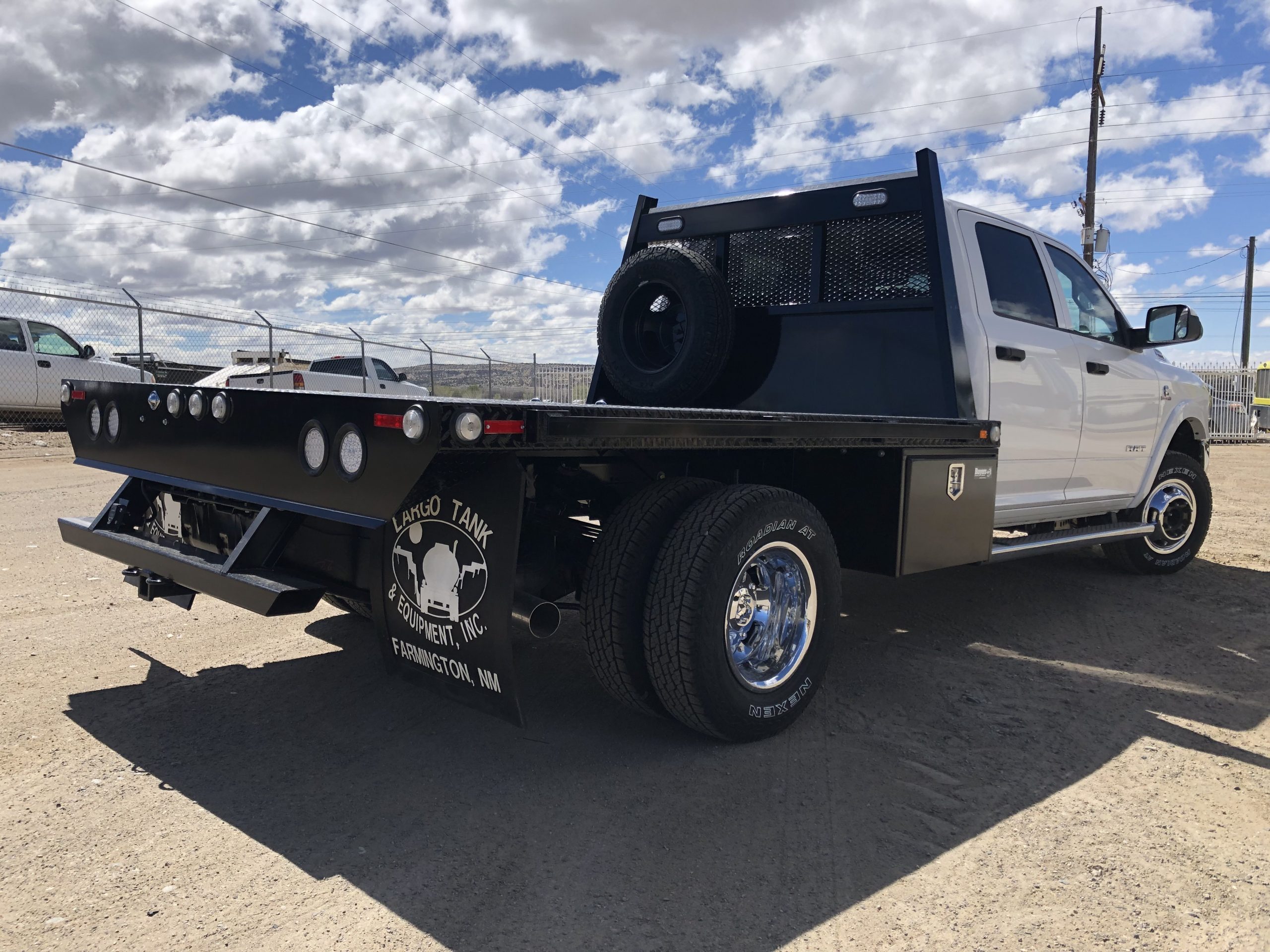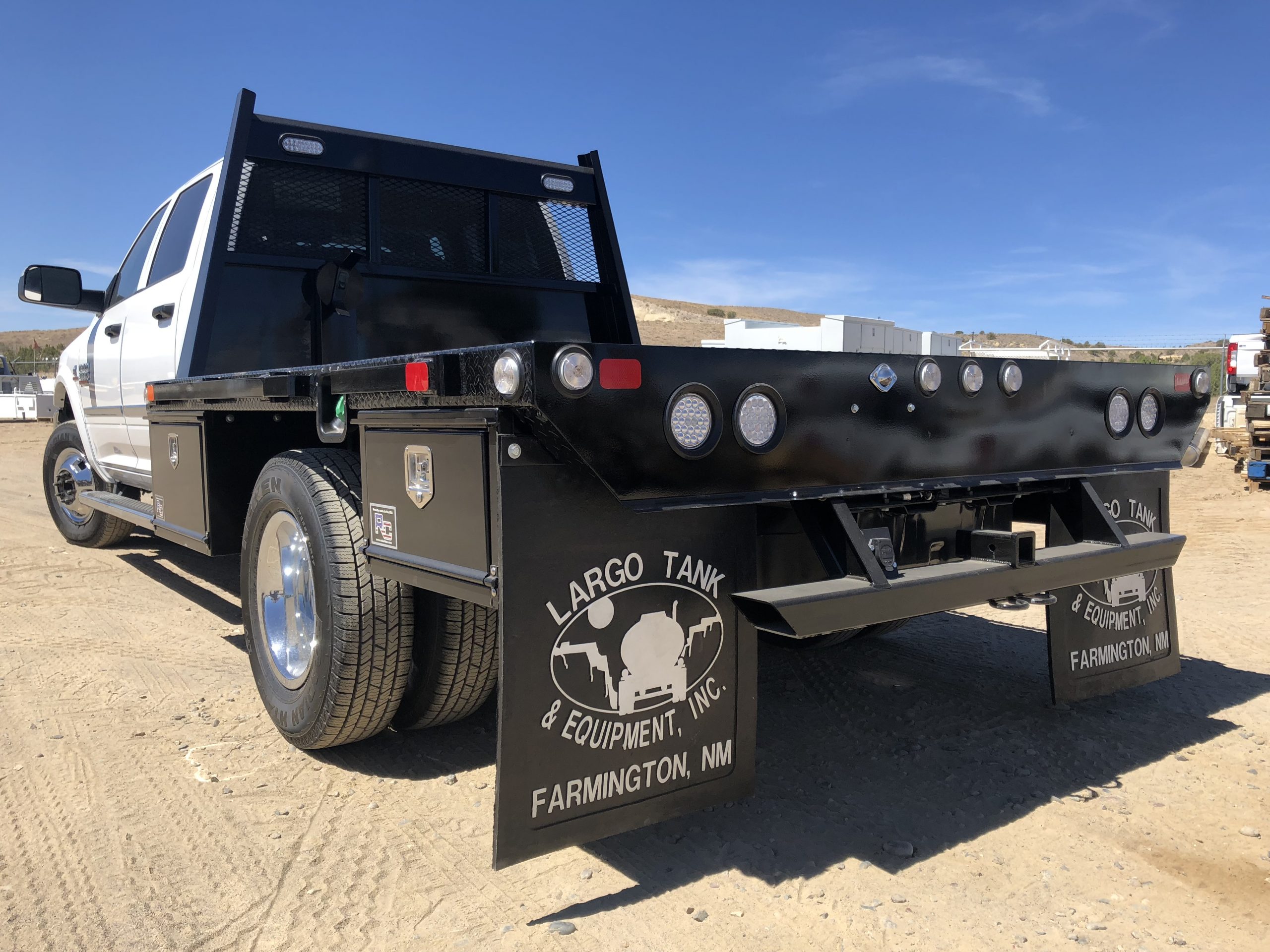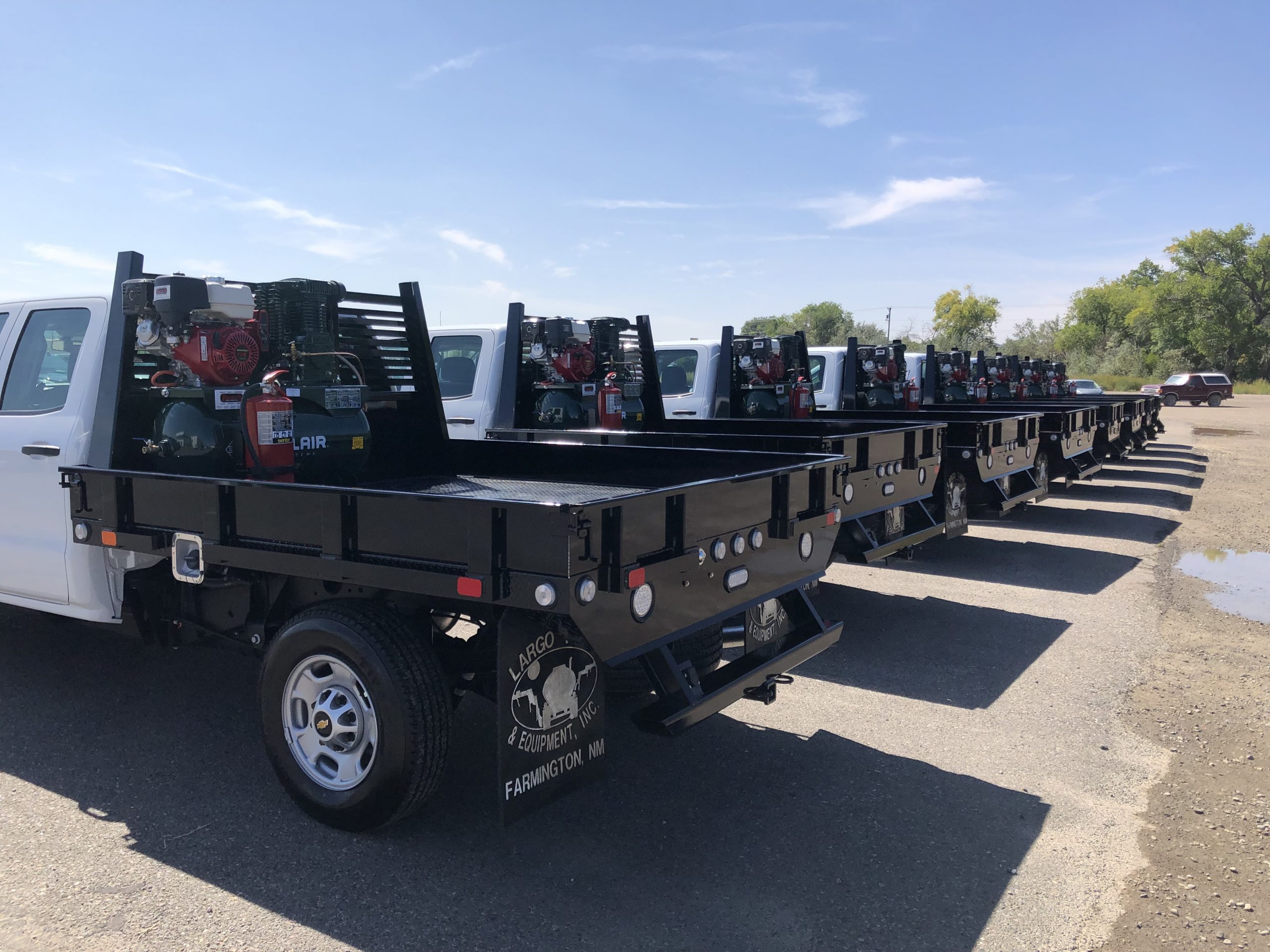 Our standard flatbed, the Western Pride, has many standard features that make it stand out from the crowd. Each bed is configured with Truck Lite LED lights in the tailboard and header, and a custom built factory sealed harness. We use ⅛" steel diamondplate in our decks, 3" channel crossmembers and a 4" structural steel frame. The Class V receiver can tow anything the truck can tow, and we give you a choice of a below flush gooseneck compartment with a hingeless lid, or a B&W flipover ball.  
Beds are sandblasted and painted with a heavy duty polyurethane enamel that handles impacts better than powder coating.  Our install process uses a heavy duty articulating mount system that allows the truck frame to flex independently of the flatbed, lengthening the service life of both truck and bed.   
We offer dozens of options on our standard bed, including toolboxes, stake sides, fuel tanks, liftgates, cranes, emergency lighting, etc.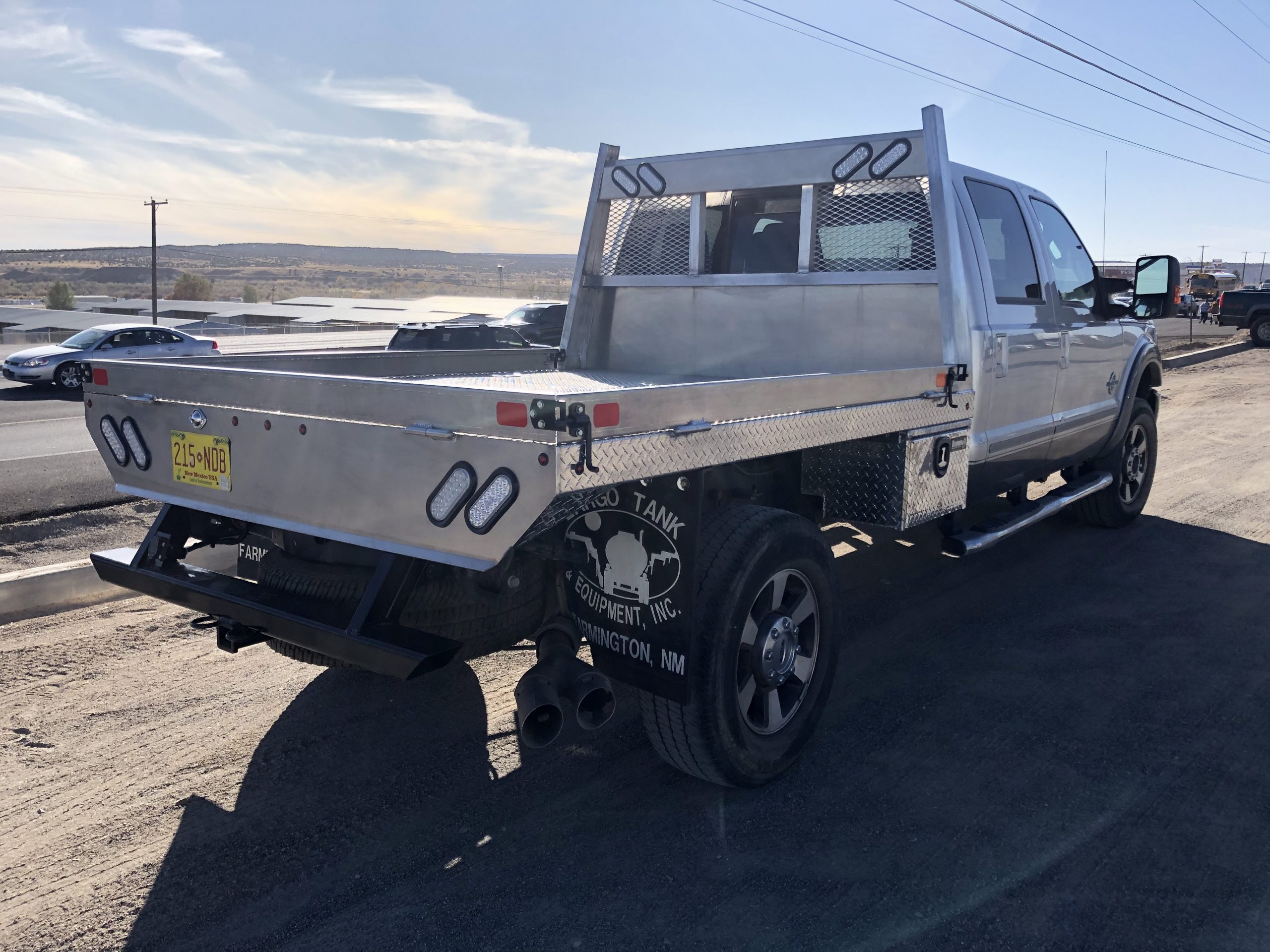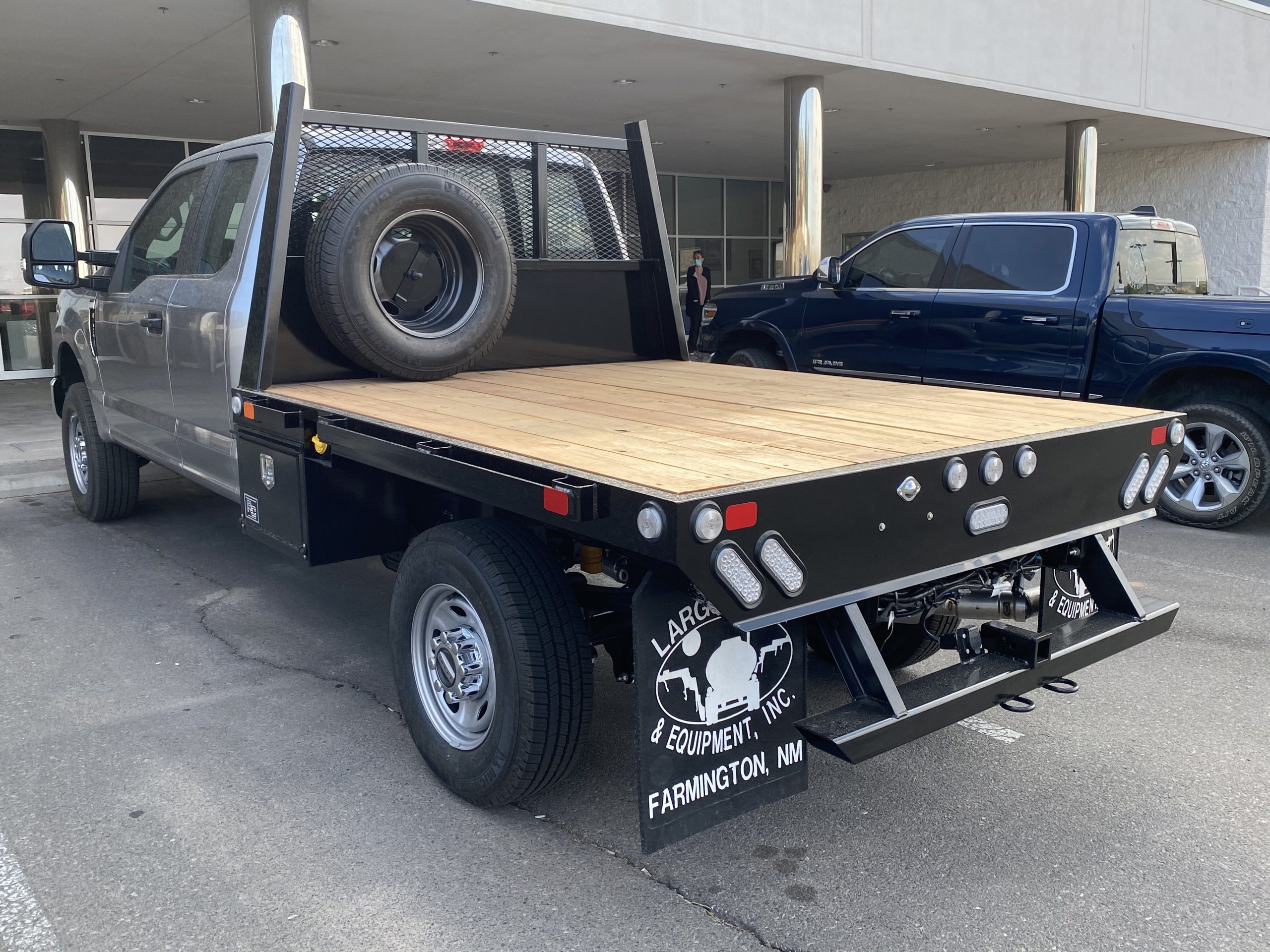 Our Totah skirted beds are in a class of their own.  Every detail is dialed into perfection by our team of flatbed artists, and we'll work with you to incorporate your unique ideas into the bed.  These beds feature up to four integrated toolboxes, hinged or drop in stake sides, recessed taillights and license plate box, and dozens of other customer features.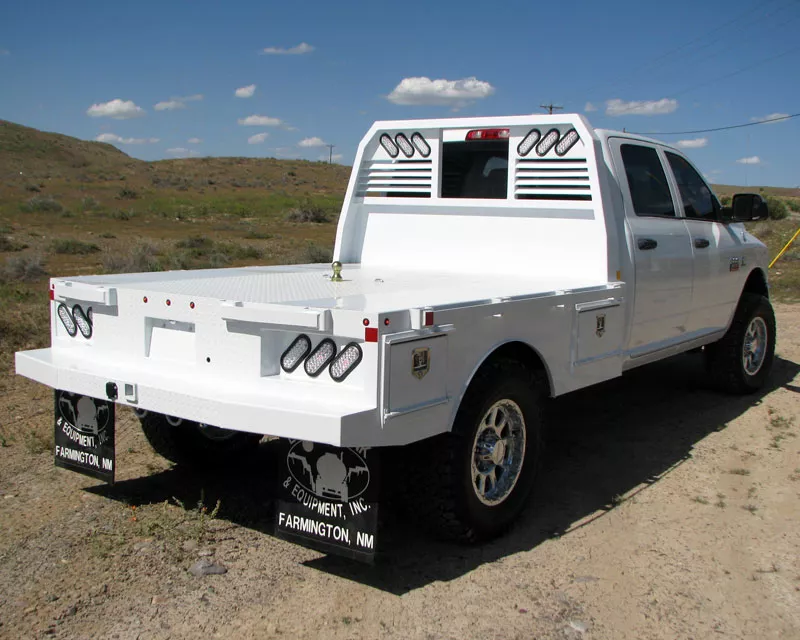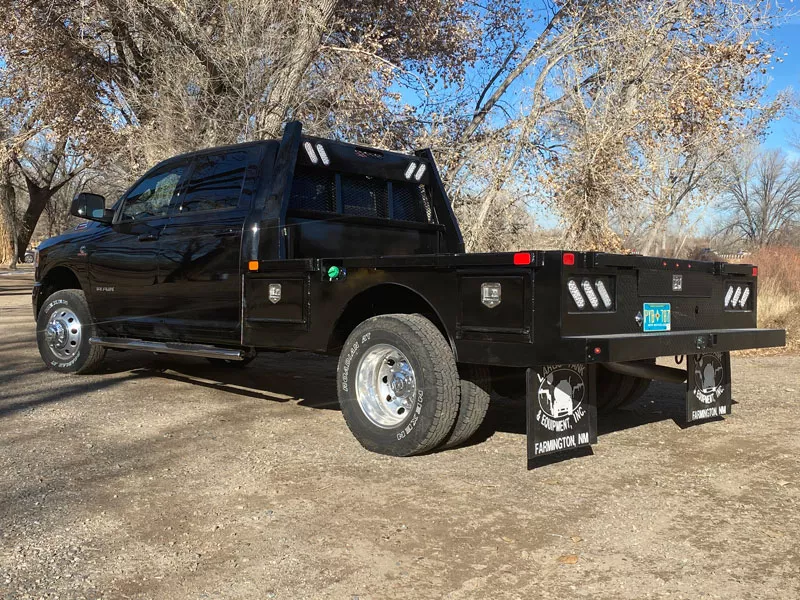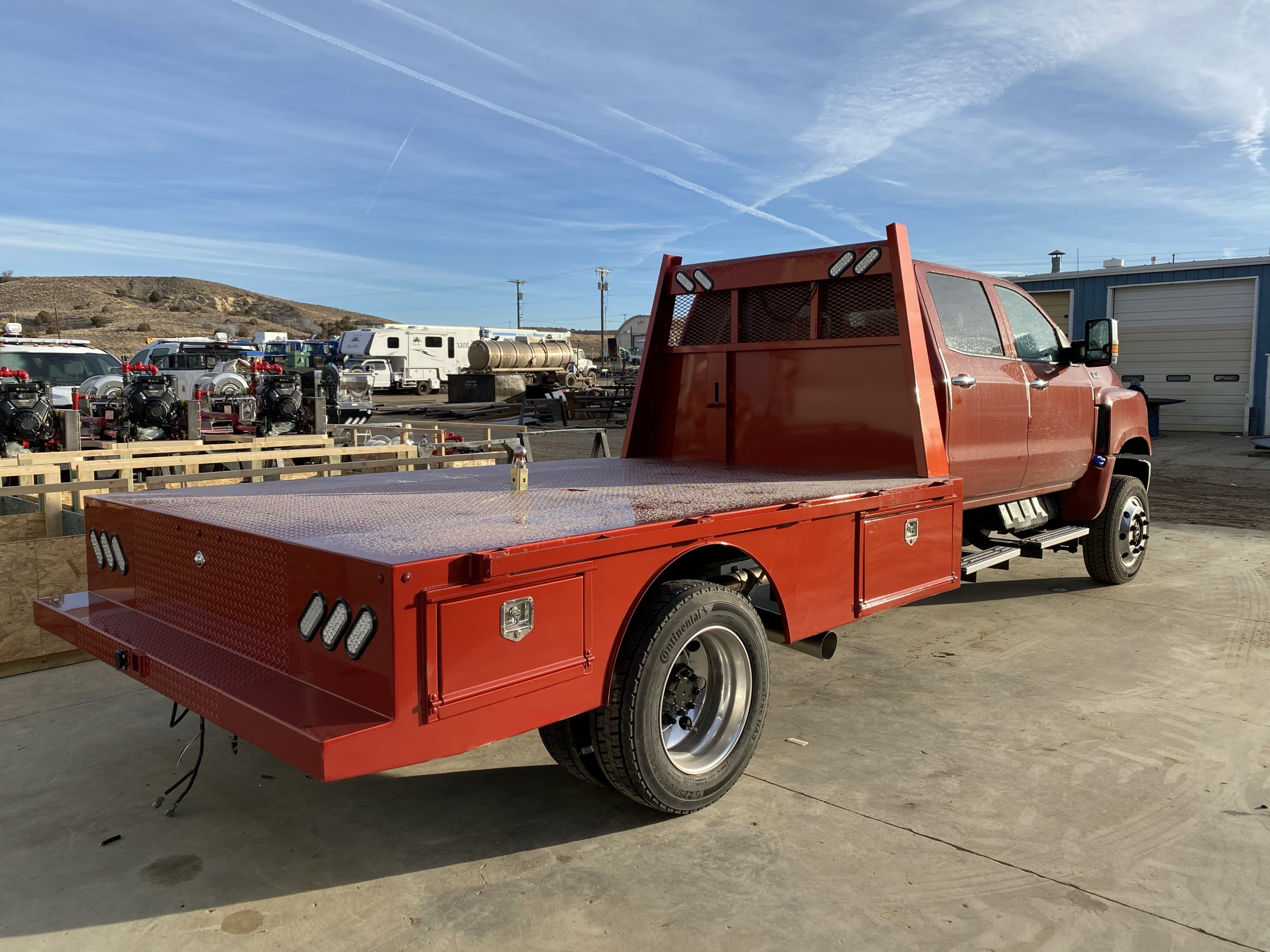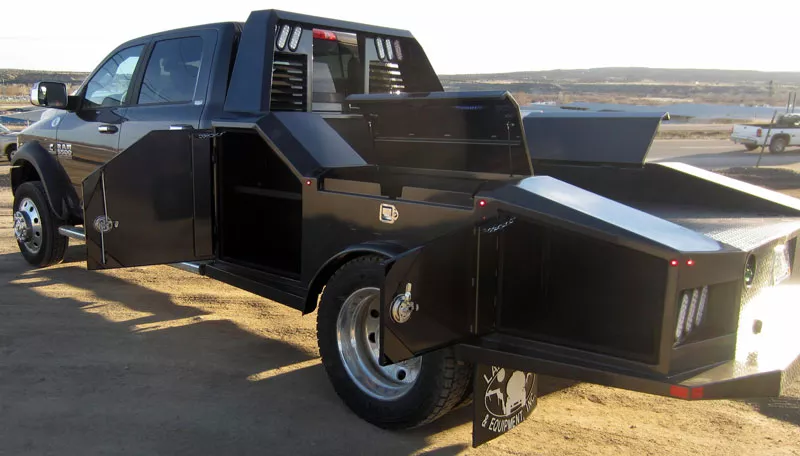 Hauler Beds – Diamondback
Our top of the line beds, the D-Series (D is for Diamondback) is the ultimate gooseneck / fifth wheel hauler body.  Integrated side rails, custom fuel tanks and toolboxes, and all built exactly to your specs.