The BIA model 52 program provides standardized, cost-efficient Type 4 and 6 fire engines to participating tribes throughout the US.   Service centers are located in Missoula, Montana, Eagle Butte, South Dakota, and Dulce, New Mexico.  Largo Tank, along with experts from the Dulce, NM center, developed the initial fire engines for the program, and we continue to provide skid-mounted systems for the program. 
Any government agency can buy off the contract Part # LWFSU-BB4-SBEPF-HRCW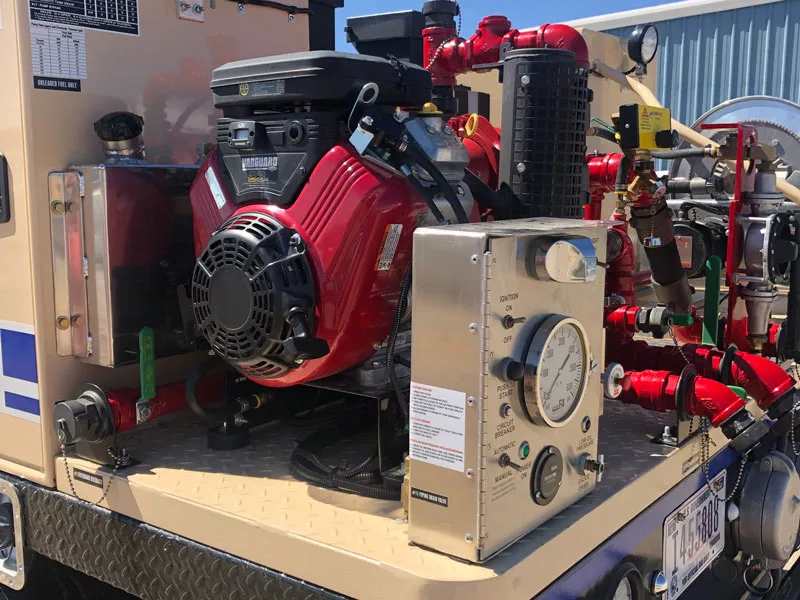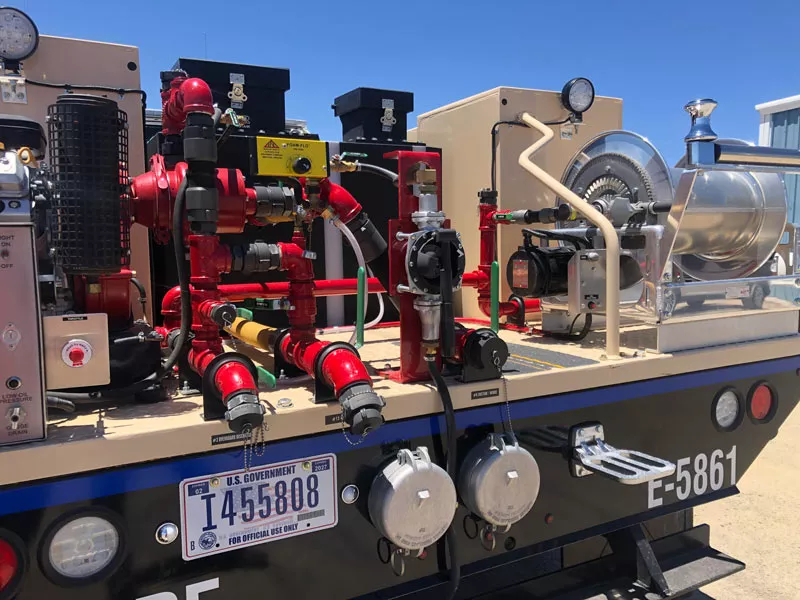 Waterax BB-4 engine with fuel shutoff valve installed
Integrated hour meter
Briggs and Stratton Vanguard 23 hp engine
Quick release pump end
Low point drain built into pump
Up to 440 psi, 106 gpm
SBEPF27.5-19-21LT Hannay Aluminum Hose Reel
BIA Specification steel skid, painted tan
Entire skid can be removed in short amount of time, reduces down time if any component goes down
Non slip grip texture added to walk surface of skid
Cascade Foam System
Guzzler hand primer system 
A.Y. McDonald ball valves (can be easily replaced by common ball valves from hardware store in field)
Full Labeling with aluminum tabs on all ball valves
Aluminum control panel with completed wiring
Furnish hand rail with non slip grip texture
Piping and hoses installed and pressure tested
All lines to have caps
The application for skid mounted equipment goes far beyond fire equipment. We can design, build, and test many different types of interchangeable skid based equipment.  This allows your truck to be used for multiple purposes, or can aid in decreasing down time with a spare skid. Applications include multiple pump accessories for water, chemicals, oil, fuel, and propane.  We've built skids for specialized testing equipment, multi stage pumping systems for acid, and mechanic systems to service equipment.  Our skids are easy to remove, tough as nails, and have easy lift points. Let us know how we can help on your next project!